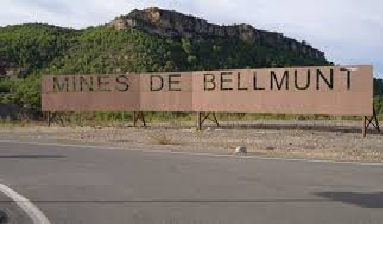 The cultural visits to the Priorat during the month of July have registered a slight increase with respect to the same period of the previous year. This can be extrapolated from the data collected by some of the main attractions and cultural proposals that are offered in the region. In the case of La Cartoixa d'Escaladei, in July, it received close to 2,400 visits, 15% more than in July of the previous year. The increase in visits was likewise appreciated in the Bellmunt Museum of Mines, which saw more than 660 people pass last month, also 15% more than the previous year.
Apart from these two attractions, excellent indicators of the influx of tourists in the Priorat, the slight increase in interest for the cultural proposals that are organized in the region has also been felt, for example, in Siurana. The guided tours that are organized on the weekend have rubbed the 250 people when, in the same period the previous year, they counted 200.
Special mention must be made of the guided tours of the rock paintings of Capçanes, which have been launched in 2017. In the period from March to July, in which 23 visits have been carried out, they have already enjoyed the Proposal more than 370 people.
The data, which has been provided to the Priorat Tourism Office and that they agree with the increase in the volume of consultations attended to the office related to this motivation, point out that cultural proposals are a very demand option for the People who visit the Priorat.