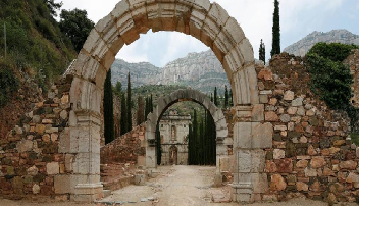 The Department of Culture of the Generalitat organizes three activities for three Fridays, after 8 pm.
La Cartoixa d'Escaladei becomes the perfect setting for enjoying evenings during three Friday of August with different activities.
On August 4, you can enjoy a stroll through La Cartuja;
Next Friday, August 18th, there will be a Cinefòrum session;
And finally, on August 25, the audience will be delighted with the music of Schubert, played by the ReBLaT group.
All activities will be carried out from 8:00 p.m. and their places are limited, so you must register at 977 827 006 or at escaladei.cultura@gencat.cat.


Ezequiel Gort will be in charge of guiding the visit to La Cartuja, on August 4, showing how the life of the monks living there was.
The price of this activity is 4 euros.
Later, on August 18, at the Cinefòrum session, the film 'Bab' Aziz, the Sufi Sufi ', will be screened by Josep Maria Mallarch.
This film is directed by Nacer Khemir, author also of the script based on mythical poetry and famous sentences of four great spiritual Sufi meters.
In this case, the price is 5 euros.
Finally, in the afternoon with Schubert, on August 25, will be carried out by the ReBLat group, with the intention of enjoying masterful music.
This activity is priced at 15 euros.