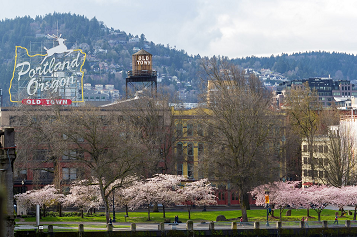 SWE's Annual Conference has provided a unique venue for educators, students, and enthusiasts to convene and learn more about the world of wine and spirits. In 2017, SWE will host this event in Portland, Oregon.
The 41st Annual Conference will be held Thursday, August 10th through Saturday, August 12th. A pre-conference CWE Boot Camp and CSE Preview will take place on Tuesday, August 8th. On Wednesday, August 9th, CWE and CSE certification exams will be held, as well as two Master Classes. SWE will also offer a day-long bus tour of Oregon wineries in the Willamette Valley and a bus tour of local craft breweries in downtown Portland on August 9th.

Featuring over 65 sessions with topics ranging from Valpolicella Ripasso to the history of prestige cuvees, the 41st Annual Conference has the most sessions to date. The Annual Conference will also include exciting evening events and opportunities to network with wine and spirits professionals from around the world. We hope you'll be able to join us in Portland, OR, one of the most dynamic food, wine, and beer cities in the country!