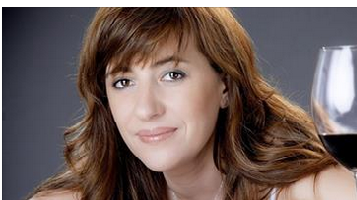 Mónica Fernández, room director at the Madrid restaurant 99 Sushi Bar, received last year an important recognition. The jury of the National Prizes of Gastronomy chose it like better head of room of Spain. The newly released 2017 also paints well for her. It is part of the Spanish list of nominees to the awards that will be granted next February 6 in Paris the International Academy of Gastronomy. Among the aspirants is also the Asturian cook based in the United States José Andrés.
Mónica Fernández is a nominee for the international award for best sommelier, a role that combines with the direction of the hall in the Japanese restaurant 99 Sushi Bar. The other Spanish aspirants to the International Academy of Gastronomy awards are the cooks Abel Valverde (restaurant Santceloni), Juan Carlos Padrón (El Rincon de Juan Carlos) and Ricardo Vélez (Moulin Chocolat), and the writer Rafael Ansón, for his book La Cocina de la Libertad.
Mónica Fernández was born 42 years ago in the village of Orxai, in the municipality of Quiroga. She left to work as cook in Madrid, where she obtained the title of head of room and sommelier in the courses of the Chamber of Commerce. She worked in the prestigious restaurant of Madrid Kabuki before being registered as director of room at the 99 Sushi Bar.